The Best Tools and Tips for Building Your Massage Website
You need a massage website for your business, but you don't know where to start? I created this guide because I've been in this same place, too, and I want to help you avoid some of the mistakes and pitfalls that go along with creating a website. In the past, I have used many different website builders and software, but over the last few years, I have been using what I consider the best tools for my websites. Follow the steps below, and I believe I can save you time, many headaches, and best of all, money. 
Not sure where to start?
If you're just starting your business and thinking of getting a massage website up on the web, you know things can be a little overwhelming and confusing. This guide will walk you through each step and explain what everything is and why you need it. Getting a website for your business may not be your highest priority right now; however, there are steps that you should begin to take now that are important for your future success. It takes some time to get a professional website up and functioning, so it's a good idea to start now. It's not difficult and it can be lots of fun. When you are finished, you will have a professional, great looking website that you created and one that you will have full control of. Moving forward, you will have an incredible tool that will grow your business and increase your chances for success. 
Understanding the Basics
A great way to understand the basics of building a website is to think of it like building a house. Hopefully, the following information will give you a foundation for understanding what you will need to set up your website. You don't need to be a techie to understand how it works, but if you are one, you can skip this section.
Website Basics
Your Website: This is where you live -your business information.
Your Domain: This is your address where people can find you on the web.
Content Management Tool: This is what you use to build your house -the website.
Hosting Company:  This is your landlord that you pay rent to host your website.
*Why do you need a massage website?
A website gives your business more credibility: In today's connected world, not having a professional website can hurt your business. Many potential clients will take a quick look to make sure you are legit. Finding a great website can be what pushes them to choose you over others.
Your website is always open:

  Your website can work for you 24/7. With the ability to connect your website to online booking, clients have the opportunity to book an appointment at any time.
Customers can find your massage website using any device: With the latest mobile responsive websites, your information will look great on any device.
A massage website is required to market your business online: If you are going to do any online advertising, free or paid, you need a website for people to go to.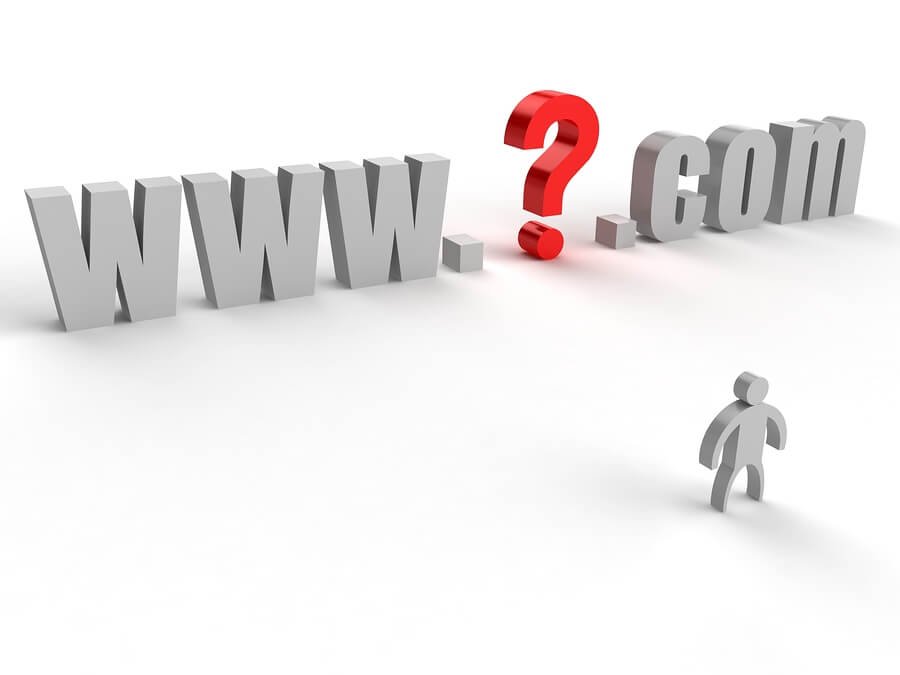 *Why do you need a domain name?
Your Domain As the Virtual Address of Your Business on the Internet: To be found, your business needs a unique address. This is how potential clients will find you.
Credibility:  Having your business name in a URL makes you legit: www.yourmassagebusiness.com.
Competitive Advantage: Think of your domain name as an advertising billboard. Wherever it shows up on the internet, there will be an opportunity for someone to see your business.
An Online Marketing Necessity: Search engines look at your domain name for the keywords that people are searching for. Having a keyword or two in your domain will give you a better chance to show up in search results. 
*
What are your options for building a massage website?
*
   Web Designer: This used to be the only way you could get a website. While you can still go this route, be prepared to spend thousands of dollars up front, and more later if you want to make changes.
  Go to School: You could take the time and learn how to code your own site, but this option is not realistic for most of us.
  Website Builders: Web.com, Wix.com, Weebly.com. There are many of these 'Hosted Platforms' to choose from. I have used many of these in the past for my websites and my favorite is 'Weebly'. Website builders are easy to use – drag and drop, and they give you the ability to get a nice looking website up and running fast. However, while they are the easiest to use and are great for people that are not so tech savvy, they have their drawbacks:
You don't own the site:

Having all your eggs in one basket is usually a bad idea. You are at the mercy of these companies that can make sudden changes that could effect your business.

Limited Flexibility:

 Closed platforms can limit the potential and opportunities you have with your website. You may not notice this in the beginning, but down the line when you want to make changes is where you will run into problems.
  Self-Hosted, Open Platform:  WordPress.org.  Flexibility, full control,and total ownership are the hallmarks of WordPress.org. Having total creative freedom allows you to make the decisions that are best for your website and your business. You don't have to worry about someone making changes, like raising prices and controlling what is on your website, because you are in control and you make the decisions. Creatively, you can completely decide the look, feel, and functionality of your website. 
Why do you need a hosting company?
A hosting company is where your business lives: Your website lives on a server. Space on the server is basically rented to you by the hosting company that owns the server.
The hosting company provides the tools you need:  From website builders to online security, a good hosting company is your business partner for success.
Customer service, advice, tips, and other necessities:  Your hosting company is the perfect resource for finding the information you need for your business' online presence.
Flexibility and security: There is potential danger in using other options instead of a dedicated hosting company when creating a website. Finding the latest website builder may sound like a great idea, but you will be putting all your eggs in one basket. Using a hosting company gives you the ability to change and grow without constraints.
Checklist and Recommendations
Your To-Do List:
It's important to complete these tasks as soon as possible to ensure you reserve the domain for your massage website. Once you have completed these steps, you can move on to the advanced steps below at your leisure.
Step 1 – Decide on Your Business Name: It's important to make a decision on the name of your business. There is important information to consider when picking a name including how it will be used for your domain name and future SEO. 
  Related Article:  Name Your Successful Massage Business
Step 2 – Research Your Business Name: Once you have decided on your business name, it is important to take a few minutes to do some research to make sure it is not already being used by someone else. 
  Related Article: Research Your Massage Business Name
Step 3 – Decide on Your Domain Name: In most cases your business name will be your domain name. If you have completed the steps above, you should have your domain name and know that it is available.
Step 4 – Choose Your Hosting Company: I recommend Bluehost for your hosting company. I have used them for several years and all my websites are hosted there. They have low-cost hosting, a one-click WordPress install, great support, and best of all, your domain is free.
  Related Article: Best Massage Business Tools – Bluehost
Step 5 – Get Your Domain:  It's a good idea to get your domain name as soon as possible, so someone else doesn't get it first. Bluehost offers a free domain name when you sign up for your hosting account.
Click here to get started with Bluehost and get the MyMassageBiz.com discount.
Advanced Steps: When you have completed the initial steps above, then you can move on to these to get your website up and running:
Install WordPress

Choose Your Theme
Step 6 – Install WordPress: Bluehost has a one-click install of WordPress, which makes it incredibly easy to get up and running in minutes.
    Related Article: Best Massage Business Tools: WordPress
Step 7 – Choose Your Theme: There are literally thousands of free themes for WordPress that you can use. If you want to go the next step, my recommendation is the Divi Builder from Elegant Themes. This is a premium theme that will cost you a little bit of cash, but it is amazing and I use it for all my websites.
Conclusion:
While it is important to have a massage website for your business, it's not necessarily the first thing you should do to start and grow your business. There are several other steps you can take that will bring you more clients faster. However, it is important for you to get your domain as soon as possible, and it's a good idea to get started building your website because it will take some time to get it exactly the way you want it.
One important thing to keep in mind is that even if you are not a tech geek, building a website with Bluehost and WordPress can be lots of fun and extremely fulfilling. Most importantly in the long run it could be the difference between success and failure. Using these tools will give you the foundation to grow your business by utilizing everything that they offer.  The power of these tools to grow your successful practice cannot be overstated.
I hope you found this article helpful. Please, leave a comment below and let me know what you think. If you want to spread the word, please, share this article on Facebook and Twitter, or you can pin the image below to your Pinterest board. I wish you success and prosperity.